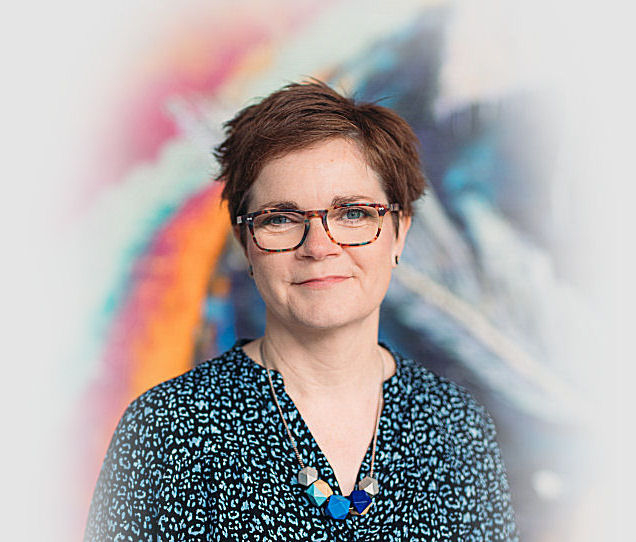 Private academic English tutor.
Interactive online sessions tailored to individual needs.
Experience in supporting school aged students, adult learners and professionals.
Professional tutor with track record of improving levels, grades and exam results.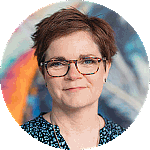 About Ruth
I am a professional full-time English tutor providing online support to students of all ages since 2009. I'm extremely passionate about the subjects that I teach and I instil and pass on a sense of enjoyment in all aspects of English Literature, English Language and Creative Writing. My students often tell me they feel a renewed enthusiasm for books, poetry and story writing as a consequence of our sessions. I set challenging yet attainable goals with both young people and adults alike. I'm conscientious and my approach is confidence-building and inspiring.
I have a BA (Hons) in Creative Writing and English Literature from London Metropolitan University and an MA from Goldsmiths, University of London, in Radio Broadcasting which I undertook as a mature student. My lengthy career as a journalist and editor, alongside my academic background, has enabled me to attain a strong creative, critical and analytical ability. It also helps me to get the best out of young writers and readers and foster their creativity. Students achieve both their academic and personal goals with my support because my lessons are well-resourced, clear, encouraging and supportive.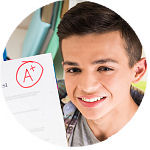 Success Rates
I have an outstanding success rate with students worldwide. They achieve beyond their expectations and surprise themselves with the ease by which they do so. I help students to realise their potential in English studies with excellent organisational help and mentoring. Combining this with the student's own impetus and effort, they often go up levels in a matter of weeks and pass exams with far higher grades than predicted. My varied academic experience, alongside my professional writing and editing skills, enables me to help my students focus on their weaker areas extremely quickly, instigating structured and achievable plans for progress from lesson one.
I work with students in the UK, India, Hong Kong, Russia, Ukraine, Cyprus, Switzerland, Malaysia and Singapore. Online lessons using tools and resources including Skype, email and Google Docs to share work and ideas are extremely effective. The majority of my GCSE/IGCSE students this academic year gained Grade 9s/A*s in both English Language and English Literature.
Ruth tutored my daughter in English for a couple of years and transformed her confidence and skill set. She is passionate about the subject; professional yet warm and relaxed in her manner; rigorous, detail focused and inspiring. She tailors every lesson to your child's needs and is ambitious about their learning journey. I recommend her very highly.
University and Professional
Adult Learners
Adult-learners in education, or those completing courses to further their professional careers, seek out my support and endorsement using a combination of online tutorials, email and Google Docs.
My understanding and collected approach appeals to individuals working on extra-curricular projects, those who are considering going back into education after a long hiatus, or to those who simply feel they need a little extra help and encouragement with their everyday written and communication skills.
Undergraduate & Post-graduate
University students contact me to seek English tutor assistance with their academic essay writing and dissertations and also planning and organising their studies. I also introduce them to effective methods that they can incorporate into their academic work, such as how to structure essays, understanding good use of grammar and revision planning.  I encourage a high level of interaction and discussion during my online tutorials and always work at a pace aligned to the student's needs. I ask for work to be sent to me in advance of sessions via email to ensure that I have a clear understanding of what is expected in each individual case. Being a good listener and mentor means I adapt to a variety of approaches within individual programmes of study.
I support undergraduates and postgraduates studying a wide range of subjects including: English Literature, Linguistics, Film and TV Production, Media Studies, Art Therapy, Creative Writing, Law and Postgraduate Certificates in Education. My students are typically at higher education institutions, are on placements or are returning to education via the Open University.
I assist individuals applying to universities and other institutions, ensuring that personal statements etc. are clear, succinct and grammatically correct. I help them to emphasise their relevant skills and experience to best advantage.
Professional & Business English
Professionals wishing to ensure they reach their full career potential benefit from my support with their written communications and guidance on the correct use of English grammar. Some need English tutor support preparing for an important presentation or writing proposals, while others require a more simple and accessible grammar refresh. I assist people with English as their second or third language and English speakers who need some help to express themselves more clearly and precisely when writing.  Regular sessions are online using a combination of Skype, email and Google Docs. After discussion about the areas most needed to address, the sessions boost confidence and allow participants to feel less daunted by any concerns previously holding them back.
Proofreading & writing website copy
Entrepreneurs setting up small businesses, data analysts writing reports and lawyers preparing asylum seekers documentation are just some of the many individuals I have helped to proof, revise, rephrase and reorder their written communications. They have employed me to help them write: website copy, statements, emails, letters, reports, flyers and job applications to their particular specification and at their preferred pace. Working with a combination of Skype, email and Google Docs, I am adept at ensuring meaning is not lost, but expressed more effectively, during all stages of the editing and re-writing process.
Entrance Exams/10+ Exams/11+ Exams/13+ Exams
Students sitting the English component of 11+, 13+ entrance exams and equivalent often need a little help and encouragement. I support students at both level Key Stage 2 and Key Stage 3 for independent, grammar, fee-paying secondary and boarding schools. I help to prepare students on a one-to-one basis for these increasingly competitive places by giving them strategies to strengthen their skills for comprehension exercises, writing tasks and creative writing exercises.  As well as strengthening these aspects, I stimulate the student's independent and creative thinking, which helps to boost their self-belief and self-awareness. Working routinely using a combination of advance emailing and Skype, I come to my online lessons well informed of my student's strengths and weaknesses. Reading and marking their work beforehand allows me to fine-tune lesson planning. This means I can tackle problem areas quickly and chart progress effectively. I have a 99% success rate using these methods, with many of my students being offered multiple school places as well as (sometimes multiple) full and part time scholarships. Schools where my students have been offered places have included: Bancroft's School, Chigwell School, Forest School, City of London Boys and Girls Schools, Haberdashers' Aske's Boys and Girls School,  Colfe's School, Reigate Grammar School, Caterham School, Blackheath High School, Henrietta Barnett School, Francis Holland School, Tonbridge School, St Olave's Grammar School, Ilford Grammar School, Christ's Hospital and New Hall School.
GCSE & IGCSE Exams
Students studying for their GCSE's and IGCSE's have all benefited from my additional support and mentoring. After tutoring for a short while (sometimes a matter of weeks), I have helped students improve levels and attain higher grades. I have had many students achieve an A*, A or B when they were predicted to receive much lower grades. Students often feel more confident at tackling what they expected to be daunting English Language and English Literature examination papers after working with me. I help to prepare for exams during regular online sessions by using a selection of exam papers in order to pinpoint areas of weakness and by developing the students skills at understanding and preparing for exam questions. This includes helping students to prepare succinct and clear essay plans, making sure they stick to exam questions and structure essays clearly and methodically and by providing advice on other exam techniques such as working in timed conditions. I can also support students with effective revision plans. I give thorough feedback on all approaches and progress, aiming to improve confidence. That helps provide the skills needed for both tackling tests, exams and controlled assessments as well classroom discussion.
Key Stage 2 & Key Stage 3
My approach with primary school (from Year 5 onwards) and early secondary school students is friendly, patient, flexible and committed. I have a good track record of improving exam and level results, helping students who have fallen behind in their English studies, as well as those who simply need a confidence boost. I encourage children to rethink their strategies for comprehension, expand their writing techniques, expand their vocabulary and improve their reading. This leads to them generally feeling more comfortable taking part in a wide range of literacy activities and increase their enjoyment of studying English. My regular one-to-one online sessions, using Skype and tasks provide help and direction in all aspects of writing and reading, particularly in the key areas: grammar, planning, essay structuring, editing and spelling.
A-level Exams & International Baccalaureate Diploma
Students studying A-level literature and the International Baccalaureate Diploma (both Language A: language and literature and Language B: literature) have requested my support in order to help with essay writing techniques, including planning and structuring. They may require  help to approach the texts on their courses in an analytical and critical way. My A-level students may seek help with textual and literary analysis poetry, modern texts and other set texts. International Baccalaureate students may, for example, need support in considering the importance of genre, periods and place, as well as help developing their explorative ideas about the texts they have to study in translation or the literary analysis of unseen texts.
Homeschooling
Studying at home during Key Stage 3 and for GCSE, IGCSE and A-level exams can be a more informal way to work. Students who work in their own environments are free to create study schedules that suit their lives and needs. They often use my lessons to ensure their methods of study are focused and efficient. As well as supporting students with the nuts and bolts of their English Language and English Literature courses, I can assist in the structure of timetables, revision plans and give sound advice on exam technique. I am familiar with an extensive selection of exam boards and their syllabuses, and the relevant texts and course books. I can recommend other resources for unsupervised reading. The students I have helped range from motivated self-starters to those who feel apprehensive about managing their own studies. All my GCSE and IGCSE students have attained A*, A or B's in their English Language and English Literature exams and have gone on to Sixth Form Colleges with grades higher than necessary for their entry requirements. I initially meet with home-learners, either via Skype or for a one-off home visit (if they are in the East or Central London area), and would immediately get to work on a plan of study that incorporates key areas for development (such as specific kinds of writing or the study of particular texts) and would aim to also include aspects of study that particularly interest and motivate the students. Then we meet routinely online and students would email homework tasks in advance of lessons and I ensure that consequent lesson plans are carefully tailored.
My English tutoring experience encompasses students from primary school age to post-graduates, adult-learners and professionals. Using online tools and resources, I offer a range of academic and study support to my students as well as excellent organisational help and mentoring. I have strong academic skills in English Literature, English Language and Creative Writing and a career as journalist, giving me a well-rounded analytical ability and keen editing skills for both my academic and commercial work. As my testimonials show, I encourage, reassure and build confidence throughout all stages of the learning process.
Tailor-made study plans
Understanding of different learning needs
Setting challenging yet attainable goals
Achievable plans for progress
Providing excellent analytical ability
Helping learners realise their potential
Broad knowledge of a range of studies
Expertise in creative writing
Enquiries to Ruth Mitchell Tutors