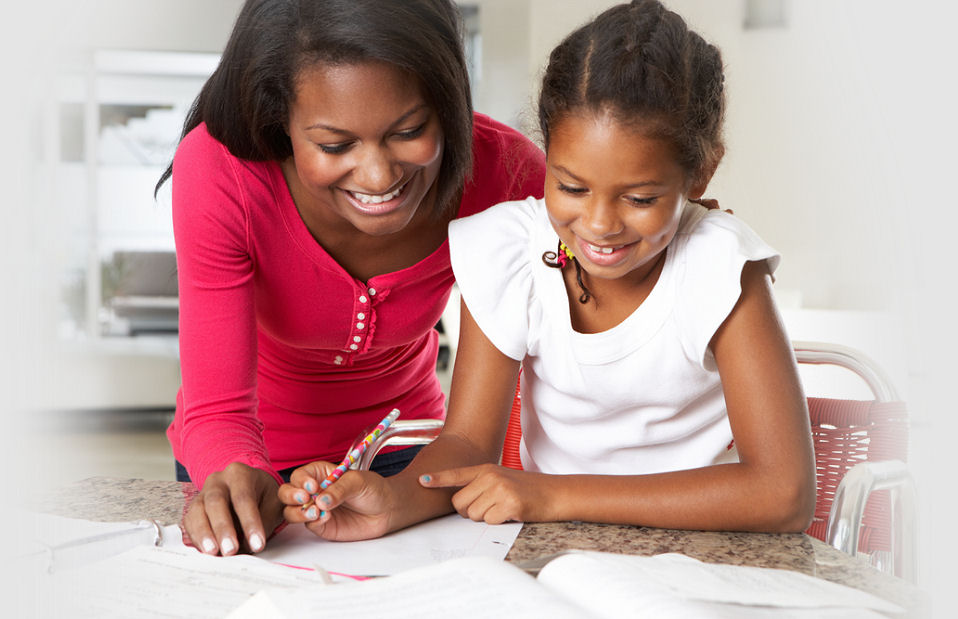 Undergraduate & Postgraduate
"Ruth is an excellent tutor who goes above and beyond to help you with your work. Ruth was helping me throughout the writing my dissertation and she really helped me make my work a lot clearer. We worked at a pace that was right for me, were I was able to explain my ideas to her, and where she could offer suggestions as to how I could take my work to the next level.
I had online lessons with Ruth and this was helpful as I do not live in the UK. I would definitely recommend Ruth, as she does her best to accommodate the needs of her students." Tsitsi Dhliwayo
"Ruth is a highly skilled, grounded and articulate tutor, who helped me study for my PGCE.

She quickly grasped the meaning of concepts that I was writing about, despite never having studied them herself, and helped me to plan, revise and reorder my work, so that it was more professional and academic.
Ruth went at a pace that met my needs and allowed me to elaborate and share my intentions verbally. She always showed enthusiasm and was flexible during sessions. Her support has been invaluable." Christine Shobande
A-level Exams & International Baccalaureate Diploma
"Ruth has an excellent rapport with her tutees and brings out the best in them. When my daughter started her International Baccalaureate Higher English studies, Ruth's teaching method suited my daughter's learning rhythm and helped her look at things from a different angle." Stella B
GCSE & IGCSE Exams
"I would definitely recommend Ruth as a Tutor, due to the immense increase in confidence I have achieved in my English abilities while working with her. After three years of working together, I can now analyse texts confidently, plan and structure essays easily and I achieved grade 9's in both my English Language and English Literature GCSE exams this summer!
I started with Ruth in Year 8, as I lacked enjoyment during my English lessons at school and did not feel confident. I explained to Ruth that the areas that I was struggling in were answering long comprehension questions and in writing tasks where I needed to analysis poetry and prose texts, commenting on language, effects and structure. I also did not know how to accurately structure my essays or how to be more concise. Ruth and I started slowly and we worked together on these areas. We would talk through texts, make plans together and I would use them to write an essay, which Ruth would mark for the next lesson. We would then go through it together and she would comment on how I could have improved it. We worked at my pace and we also focused on areas that I particularly felt I needed help with.
Ruth is a good listener and friendly, she gives good suggestions as well as constructive criticism which I was able to take on board and use to improve my writing. Ruth and I met online once a week and this method was convenient and flexible; I saved time by not travelling and I had all my work with me. I would endorse this method to anyone who is questioning it." Anonymous (Year 11 Student)
"I am a university academic myself and chose to have both my daughter and son coached by Ruth for Grade 9 and 11, respectively. My children were doing very well in sciences, however this was at the expense of relatively lower performance in English. At the beginning of Year 11, my daughter's predicted grade in her English Language exam was a C and she sank into a pit of despair as at school the subject was becoming more complex and difficult for her. As parents we were worried as our children were capable of achieving a lot more. This is where Ruth brought in her subject specific teaching experience and she pushed my daughter a little bit beyond her comfort zone. With every lesson, things began to improve and she passed English Language with an A* and English Literature with a B in her IGCSEs. I truly admired Ruth's lessons in terms of intensity and she gave great feedback to my daughter; helping her learn from her common mistakes as well as how to correct them. Based on this experience, I asked Ruth to start teaching my son as well. I can confidently recommend Ruth to anyone taking English Language and Literature IGCSEs."  R. Ahmed
"My son needed someone to help him develop the skills that would allow him to plan and answer questions for his English GCSEs in an organised and structured manner. When searching for a tutor for him, my main priority was to find a competent person who would get on with him at a level in which he would feel comfortable to discuss problems without any awkwardness.
Ruth was fantastic: from the very first visit she made him feel very relaxed, which made my son very comfortable and happy to work with her.
My son not only developed planning and structuring skills for answering questions, but Ruth also helped him develop attention to detail in checking his answers for grammar, punctuation and also encouraged him to use a wider set of vocabulary in his writing. He attained A*s in English Language and English Literature.
Ruth has a lovely personality, she fitted well with our family. I recommend her to anyone who is looking for reliable tutor. " Jen King
"Ruth gave me online help with preparation for my GCSE English and English Literature exams, specifically focusing on helping me to improve my analysis and essay writing skills. Her experience with other GCSE students and the content of the exams meant the lessons were extremely helpful. The lesson plans were flexible, which enabled us to focus on specific areas such as poetry analysis.

She's very friendly, helpful and overall a great tutor as she helped me gain an A* in GCSE English Literature and and A in GCSE English Language. I would definitely recommend her!" June Lee
"Ruth is an excellent tutor. She has helped my daughter begin to enjoy English and she has gone from being a grade C to a grade A student.
My daughter now wants to take English as one of her subjects for A Level. I wish we had come across her earlier. I would definitely recommend her to anyone." Sheldon Odartey
"Ruth came to work with my son when he was in Year 9 right through to Year 11. After only a short time he jumped a whole level in literacy. She helped him to improve his reading ability, widen his vocabulary, improve his grammar, punctuation and comprehension, as well as his spelling.
She helped my son to improve the structure of his sentences for the purposes of formal and creative writing, and really understand the importance of being able to compare and contrast information." Tracy Lawrence
Entrance Exams/10+ Exams/11+ Exams/13+ Exams
"Throughout his time at primary school, our son excelled at Maths and was good at English. However over time in his mind, due to the large gap in performance, he believed that he was actually poor at English. Consequently he lost confidence and interest in creative writing, which appeared to have an impact on his comprehension too as he struggled to get his thoughts and answers on paper. He often procrastinated and blocked up with self-doubt. We realised that he would need some help to get him through the exams for the selective Independent schools that we had applied for, but also in the longer term, to actually enjoy writing again.
He started weekly sessions with Ruth about six to seven months before the exams. The lessons via Skype were right up his street and he built up an excellent rapport with her. He was always engaged and energised throughout the sessions. Ruth gently worked on re-building his confidence, allowing him to share his ideas and thoughts freely and then to commit them to writing without any time pressure. The focus of the lessons and homework were balanced between comprehension and creative writing depending on progress, and we could see that he was making great strides. He developed his own writing style that he became comfortable with and this was nurtured. His understanding of what was required of him from comprehension questions also markedly improved. As the exams approached, there was more focus on speed and how to tackle past papers, with added focus on common question-types for comprehension that he often had difficulty with.
The outcome was fantastic and he received offers from all four schools (Alleyn's, Colfe's, Bancroft's and Chigwell) with an academic scholarship from one of the schools. We would highly recommend Ruth as a tutor for 11+ Entrance Exams." Barbara Aung
"Ruth tutored my daughter in English for a couple of years and transformed her confidence and skill set. She is passionate about the subject; professional yet warm and relaxed in her manner; rigorous, detail focused and inspiring. She tailor's every lesson to your child's needs and is ambitious about their learning journey. I recommend her very highly." Sophie, Parent ,Year 6
​"Thank you so much for helping me to understand and analyse the texts in the comprehensions and be imaginative in the creative writing. You have helped me so much! I'm so proud and glad to share with you that I got into both Chigwell and Forest!! Without you I don't know what I would have done! I can't tell you how happy I am and its all because of you! Thank you again for all your help and it really, really, really did pay off. It's been a pleasure to be your student!"  Mia, Year 6
"Ruth Mitchell is a brilliant tutor and made every lesson with my daughter engaging. My daughter's writing sprinted from the middle to the top group in her class. Her class teacher noticed great improvement in her written expression and her 11+ results were fantastic! She was offered her first choice independent and grammar school! Kind and gentle, Ruth combines friendliness with drive and my child developed immense confidence in herself throughout the two years that she worked with her. I cannot thank Ruth enough."  Mrs. G
"Having seen the benefit that working with Ruth brought our elder daughter in the run up to her 11+ entrance exams two years ago, we turned to her again as exams loomed for our younger girl.
Although bright and articulate, our daughter struggled with creative writing, particularly with getting started, and with focussing on the detail that was being requested in some comprehension questions. Working online, because that suited our rather busy schedules over the summer and Autumn of 2019, Ruth helped her to plan her creative writing with a few bullet points that would then guide her through the progression of what she wanted to say. Ruth also guided her to get a better understanding of what was required for each question in comprehension, and how to allocate time accordingly.
We found that online tutorials worked well. Over time, and as the techniques bedded in, my daughter even began doing creative writing off her own bat!
We were very happy with the results that came in from the various schools and I would not hesitate to recommend Ruth as an accomplished tutor who can coax the best out of her students." London Parent
"Ruth came highly recommended by a friend and we engaged her for our daughter who was preparing for her 11 plus exams. Our daughter's starting point gave us concern; she had a fear of comprehension, particularly when the questions demanded analysing the text and she was not particularly keen on creative writing either.  
Ruth quickly established a point to start which felt workable for our daughter and did not leave her intimidated. Ruth was always thoroughly prepared for the lesson; was firm but encouraging and slowly we witnessed a real change in our daughter's approach. Ruth realised that for Anna, a prescriptive approach to tackling both the comprehension and creative writing aspects of the exam was what she needed initially so that she could begin to try and answer the questions more fully. Having a plan and an approach that worked really helped Anna get off the ground.     
Anna became much more engaged, was willing to give things a go when previously she would have given up, and soon was making steady progress. By the time the exams came around, Anna knew what she had to do to score well and was confident that she could give her best.  
Ruth is a brilliant teacher with the skills and expertise necessary to make a difference. My daughter got offers at all schools (private and grammar) she applied to including The Latymer School. As important from my point of view, Anna has also lost her fear and dread of Comprehension, which is wonderful!"  Zelena
"Ruth started tutoring my son Nikita during his preparation for Ukiset and other boarding school's entrance exams for Year 9. He had online lessons with her that were flexible and convenient.
English is my son's first foreign language and we felt a lot of pressure to help him improve his writing skills; especially in descriptive writing, essay writing, including planning and structuring and annotating to show that he understood the meaning of texts, such as stories and poems.
Nikita very much enjoyed working with Ruth and found her lessons very challenging but at the same time extremely motivating. Ruth's support significantly contributed to Nikita's progress and led to the big achievement of him being accepted into Sevenoaks School. Even after his acceptance, Nikita still had a strong desire to continue further lessons with Ruth as he found them so inspiring and helpful.
I consider Ruth to be a driven, well-organised tutor who develops inspiring relationships with students. Her instruction methods are interesting and modern and I am sure that her lessons helped my son to pass the UKiset test and enter one of the best schools of Great Britain." Olena Malynska
"When we started preparing for the 11+ exams two years ago, we realised that our son needed help with creative writing and comprehension as English wasn't his first language. I was very lucky to find Ruth. At first I was a bit apprehensive about lessons via Skype, but once my son had had a few I saw a lot of the advantages of them. Ruth carefully prepared every lesson, new material was always provided, homework was checked in advance and detailed feedback given afterwards. My son's written work has improved tremendously and the end result was amazing – he had offers from his chosen schools! We would never have received these if it wasn't for Ruth's help and dedication. I would highly recommend her!" Anna Zielinska
"I would have no hesitation in recommending Ruth as an 11+ tutor.  My daughter really benefited from Ruth's tuition and learnt so much. 
She looked forward to the sessions each week and was very comfortable with Ruth. She found her friendly and easy to talk to as well as to understand.  It was amazing to see the progress she made.  She struggled in the beginning with lots of areas; especially knowing how to plan a story, understanding the comprehension questions, writing succinctly and with her spelling. 
I was hesitant at first about the idea of using Skype but Ruth was very flexible and did the first couple of lessons at our house so they could get to know each other and then the online tuition never proved to be a problem.
By the time the exams came around, my daughter was fully prepared for them and was very successful. She was offered places at all three schools she applied to and a scholarship at one of them." Anonymous
"When my daughter was preparing for her Year 7 entrance exams, we were mainly concerned that her speed in creative writing was slow, so Ruth worked with her for the last semester leading up to her exams.
Ruth was friendly, organised and thoughtful in her approach and my daughter received some good pointers from her from the outset. With practice, my daughter was evidently more comfortable to complete her writing tasks (including long comprehension answers) within the time constraints. I was impressed with the quality of her writing, which kept on improving as Ruth gently prompted her to work on her areas of weakness. In order to make the most of the lessons, Ruth would sometimes mark my daughter's work in her own time so that she can go through and comment on it during the session.
Undoubtedly, my daughter enjoyed every session with Ruth – she always had a big smile on her face at the end of the lessons. In fact my daughter was very sad indeed when her time with Ruth came to an end!
Subsequently, my daughter received offers from five selective secondary schools, including a partial scholarship from Forest School and an offer from City of London Girls School, her first choice. An equally important result for my daughter is that she now enjoys creative writing a lot more than she did before!" Poi
"Our second child to be coached by Ruth, a boy in year 5, has got a place in Old Grammar at City of London School after sitting the 10+ exam.  Although we are both English, we could not have given him the practice, the support and informed encouragement that Ruth did.  We are very lucky to be able to call on her help." Kate Gould
"Ruth taught English to my 12 year-old to help him feel more confident about his 13+. Ruth is a conscientious and kind tutor who shows great patience, always has a clear lesson plan and feedbacks after each lesson. A reassuring and safe pair of hands. Highly recommended." Tabitha Stapely
"I contacted Ruth approximately six weeks before my daughter was due to sit entrance exams for selective independent schools, after I had realised that she needed help with her comprehension and creative writing. With her help, my daughter was offered places at all schools with three academic scholarships.
Ruth is an excellent English teacher and has a great rapport with children. She was enthusiastic and my daughter enjoyed the lessons to the point where she wanted to continue after her exams were over! Ruth arranged to meet with my daughter in person for the first lesson and then we continued via Skype. The Skype lessons had the advantage that lesson times could be arranged when convenient and homework marked in advance. There were a couple of occasions when we had connection problems but Ruth always made up the time at the next lesson and the benefits of having such a great teacher outweighed any disadvantages of Skype.
Ruth carefully tailored each lesson to the entrance exams of the schools we had applied for. I have no hesitation in recommending Ruth as an 11 plus tutor and will be contacting her again for my younger child in the future." Anonymous
"Ruth has really helped my son improve his creative writing, both planning and actual composition. She shows great patience in letting him develop his own style of writing by gently nudging him in the right direction and supporting him with additional exercises in areas like grammar and sentence structure. She also has a novel approach in making him develop his contextual and analytical comprehension. I am happy to recommend Ruth to children requiring support in English." Nisha Dharod
"Our daughter was doing really well in literacy but as a result was left to get on with her writing in class and didn't get the reassurance and encouragement she needed. She came home saying she hated it and got really nervous and stressed whenever she had to start writing any kind of story. When we decided to apply to City of London School for Girls and Forest School, we realised that she needed a tutor to supplement her work in school, first to get her writing at home again and then to work towards her writing under exam conditions.
Ruth was a perfect match, reacting to our daughter's hostility at the first meeting with respect and friendliness, and helping her pour forth lots of lovely ideas. The sessions were relaxed and Ruth had no objection to me popping in and out of the room and adding the odd comment. When we found a friend to practice past papers with our daughter, Ruth accommodated joint post-mock sessions. Our daughter still won't admit that she likes writing, but she does know that she can do it when she has to, and her performance in the City English paper got her through to interview. I can't imagine how we would have prepared her for that exam without Ruth's help." Kate Gould
"Ruth tutored our daughter for nearly a year in preparation for the 11+ examinations. Her thorough planning for each lesson meant that the hour she spent with our daughter each week was time well spent. When she discovered areas that needed improving, she assigned the appropriate tasks adapted to our daughter's ability.
Ruth's extensive experience as a tutor and her comprehensive understanding of the wide range of topics likely to be covered in an examination has made our daughter feel confident prior to the test date. Our daughter was also encouraged and stimulated by Ruth's specialty in creative writing. As she was raised in London, Ruth was also able to share her personal thoughts on the different private schools and the subjects likely to be covered in the respective entry examinations.
Six months in advance of the SATs our daughter achieved the highest possible grade in her pre-assessment and this is partially due to Ruth's thorough instruction. I cannot recommend her enough." Colleen Murphy
"We employed Ruth to tutor our 10-year-old daughter for several weeks before her 11+ Independent School entrance examinations. They spent the sessions concentrating primarily on comprehension technique and the development of creative writing.
We were impressed with Ruth's time keeping and professional attitude. Cara felt happy and comfortable with her and developed a huge amount of confidence in her creative writing ability.
Cara was offered places at all the five schools she applied for. We would recommend Ruth without hesitation." Anonymous
"Ruth was fantastic in preparing my kids for entrance exams. My daughter applied for Year 10 entry and my son for Year 9 at several schools. We had online Skype lessons with her. Her classes and teaching methods were really great and she explained everything in detail to them.
My kids really enjoyed lessons with her. She worked really hard with them and within a very short period of time. Both got accepted in their first choice school. I would really recommend her!!!" Muneeza Surti
"Ruth started teaching my son English when he was in Year 5. He jumped from level 4c to 6a in just one year. My son made remarkable progress and without Ruth's dedication and hard work this would not have been possible in such a short period.
Ruth gave my son English lessons for 11+ and independent school entrance exams and he passed them all with flying colours. I really recommend Ruth as a tutor." Anonymous
"Ruth worked with our son for a year before he took the Year 7 entrance exams. She helped him plan essays, use correct grammar and punctuation and widen both his vocabulary and his approach to comprehension exercises. She was particularly impressive at this latter subject.
Our son's English improved in every area and he passed his exams in more than one school.

Ruth was at all times friendly, flexible and accommodating." Bill Duggan
Homeschooling
"My daughter was a home learner and studying the English IGCSE course by herself. When the exams came closer we decided that she needed some professional help and chose Ruth because of her credentials.
We were not disappointed. My daughter's confidence in her writing and the speed in which she worked increased in just the few weeks that Ruth worked with her. Her exam tips were great and my daughter got an A* in English language." Sharon George
"Ruth is a reliable tutor, her teaching style is clear and easy to understand. She is easy to relate to, and she makes lessons enjoyable and stress free!" Nat, Year 11 home learner
"Ruth is a practical, well-organised and personable tutor. She developed a good rapport with our daughter, who was in Year 11, while making sure there was an excellent structure to her programme of study.
This balance between being able to understand and adapt to our daughter's personality while encouraging her to learn in a well-structured manner proved highly effective and she improved greatly." Joe Molloson
Professional & Business English
"I am continually impressed by the excellent service that Ruth provides. She has helped me on a number of occasions. During my transition to a new role in a corporate environment, Ruth provided me with support by enhancing my business writing skills. I gained confidence in my written correspondence and grammar enabling me to communicate more effectively.
I recently set up my own business and Ruth has helped me to create content for my website. She was able to transform my vision into sophisticated and powerful written language. The end result exceeded my expectations – it was absolutely fantastic. Ruth is a very experienced, professional and creative tutor and writer and I will continue to use her services in the future." Natalia Zalesinska
Adult Learner
"I am completing a professional exam; the Part 3 course to become an Architect of The Bartlett, UCL in London. I am Italian and Ruth has helped me a lot with my grammatical mistakes and with my writing, as I am new to writing in English within an academic environment. She has always been flexible with her timetable, finding time for one or two-hour review sessions. She is able to immediately understand the context of the writing for my exam modules and consequently my writing has improved over time. I am now more aware of my errors and try to avoid them. She been a great help and has contributed positively to my course submission." Gianpiero Bianchi
"I am a student on the Masters of Wine course and for my exams I need to be able to write essays at a good academic level. I took some one-to-one lessons with Ruth and I have made amazing improvement. In only six months my skills have progressed to a much better level and I have been able to pass to the second stage. I strongly recommend Ruth as a tutor. She is very professional, extremely helpful, flexible and accommodating at all times." Daniel Eros Carnio
Enquiries to Ruth Mitchell Tutors