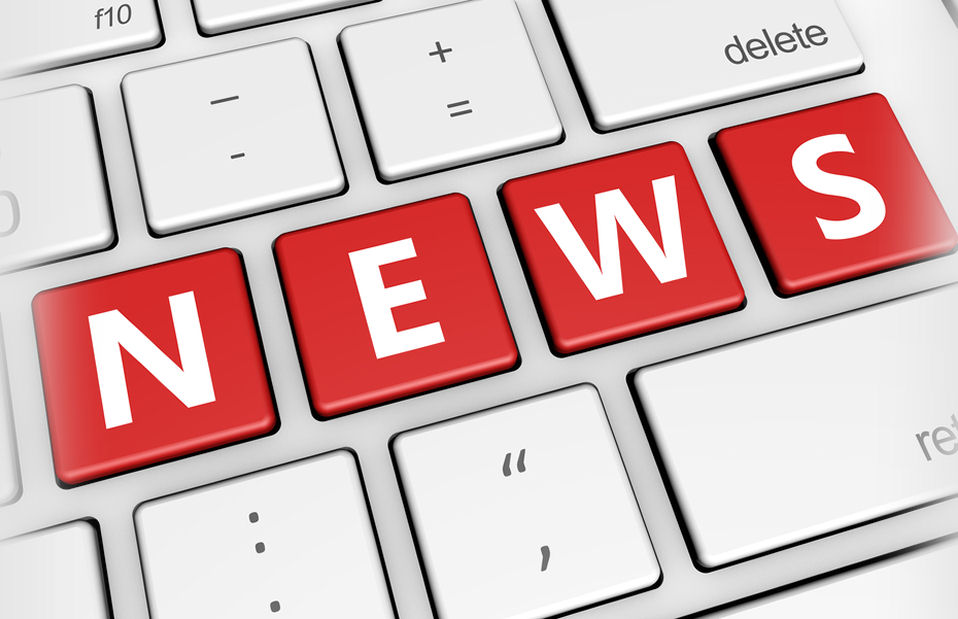 The best value private schools in the UK – The Telegraph 7 June 2021 Victoria Lambert
We take a look at Britain's best value independent schools to see how the fees measure up across the country
Labour to force vote on 'totally insufficient' school catch-up plan – Guardian 6 June 2021 Michael Savage
Opposition plan comes amid Tory MPs demanding urgent rethink of lost learning scheme
Opposition plan comes amid Tory MPs demanding urgent rethink of lost learning scheme – Observer editorial 6 June 2021
The Observer view on the cost of scrimping on education spending – Rishi Sunak's woeful underfunding of the pandemic catch-up programme will lead to a far bigger cost to the nation in years to come
How to smooth students' transition into secondary schools this year – TES  6 June 2021 Aidan Severs
Transition to secondary is going to be more challenging than usual this year, so how can schools support students?
4 ways to get pupils collaborating and talking again – TES 15 May 2021 Caitlin Gray
Could a round of Just a Minute be the perfect way to get your pupils conversing after lockdown?
The best UK universities 2021 – league table – The Guardian May 2021
Find a course at one of the top universities in the country
Children read more challenging books in lockdowns, data reveals – The Guardian 29 April 2021
Report on reading habits of more than one million children also finds they read longer books, particularly during school closures
UK degree fraud: 85 fake university websites taken down in five years – The Guardian 19 February 2021 Rachel Hall
It is likely there are more fraudulent institutions than genuine ones, says head of fraud detection
UK boarding schools with excellent pastoral care  – Study International 25 September 2020
In addition to academic excellence, what makes some boarding schools in the UK stand out amongst the many options available to parents is the comprehensive pastoral care they offer, in addition to a stellar education.
Parental engagement is key to overcoming continued disruption – Schools Week Leora Cruddas Opinion 15 September 2020
Now is the time for all schools to act on the stand-out lesson from lockdown – that partnerships are central to overcoming challenges, writes Leora Cruddas
GCSEs: CCEA to close the book on English literature novel study – BBC News NI Robbie Meredith 25 August 2020
Pupils entering Year 12 who are taking a GCSE in English literature will not have to study any novels as part of their course.
Leading London head teacher attacks 'dizzying' ministerial advice on masks – Evening Standard Anna Davis 28 August 2020
A headteacher at a top London secondary school has ordered students to wear masks in classrooms after losing confidence in the Government's "dizzying" guidance.
Face coverings will be compulsory during lessons and in corridors and other communal areas at Latymer Upper School in Hammersmith when pupils return on Thursday.
The myth of "proper English" – The Article Oliver Kamm 28 August 2020
There is no such thing as "proper English". Nor is there "correct grammar". These concepts have no place in the classroom — not because they are reactionary and anachronistic, but because they are false, and children should be taught things that are reliable rather than mythical.
Advice on face masks won't change – but teachers can use 'discretion', says Gavin Williamson – The Telegraph Catherine Nellan 24 August 2020
The Government is not recommending older students and teachers should wear face masks in schools, Gavin Williamson has said, stressing there is a "system of controls in place" that will keep everyone safe
Coronavirus and schools: LIVE 24/8 – TES 24 August 2020
A one-stop shop for teachers who want to know what impact the outbreak of the virus will have on their working lives
 Brighton girls' school welcomes boys for the first time  – The Argus Charlotte Ikonen 12 February 2020
BOYS will study at all-girls Roedean School for the first time in its 135-year history – but only on a Wednesday evening.
Ofsted: Schools have to justify decisions to shorten KS3 (and show EBacc 'ambition') – Schools Week Pippa Allen-Kinross 11 October 2019
Schools must justify decisions to shorten key stage 3 and show "ambition" to meet the English Baccalaureate target in the new Ofsted era.
Ofsted criticises 3-year GCSEs and low EBacc entry in new inspection report – Schools Week Pippa Allen-Kinross 7 October 2019
Ofsted has criticised a school for running three-year GCSEs and having too few pupils taking the English Baccalaureate as the first wave of reports under the new inspection framework are published.
You're probably picking the wrong school for your child. Here's why – Telegraph Helena Pozniak 7 October 2019
One size doesn't fit all when choosing a school. Parents should park their obsession with brand-name schools when fit is far more important.
Top private schools looking at an AI assessment which could replace GCSEs – inews.co.uk Will Hazell 4 October 2019
Independent schools are looking at technology which they think could give a much better picture of teenagers' abilities
'DfE extra cash still sees 80% of schools worse off'– tes John Roberts 30 September 2019
Union leaders warn that the school funding crisis is not over
Half of Gen Z in the US and UK think they can do without a 4-year degree. Download the Global Learner Survey to find out why. – Pearson September 2019
A first of its kind study of how learners around the globe seek education.
New digital streaming service National Theatre Collection launches worldwide – LondonTheatre1.com 30 September 2019
The National Theatre Collection goes live today (30th September 2019) with 19 titles available worldwide in partnership with Bloomsbury Publishing and ProQuest.
Analysis: Would Eton move abroad to escape Labour? –TES Catherine Lough and Dave Speck 30 September 2019
As elite independent heads gather for this week's HMC conference, we consider whether a Corbyn government could really see their schools leaving England
5 rules to make homework worth their time (and yours) – TES Mark Enser 29 September 2019
Too often, homework is a waste of time for all involved. So here, Mark Enser gives his view on what worthwhile homework looks like
More than a quarter of pupils have private tutors – TES TES Reporter 26 September 2019
Survey also finds that 24 per cent of secondary school teachers have taken on private tutoring over the past two years
Pupils are three times more likely to get top grade in new English GCSE with one exam board over another – The Telegraph Camilla Turner 25 September 2019
The exams watchdog has been urged to investigate…
Teachers told not to switch GCSE boards over grades – TES Catherine Lough 24 September
Expert warns against moving over apparently 'staggering' differences in GCSE English language grades
White children fall to joint bottom place in Sats, official figures show  – Camilla Turner The Telegraph  5 September 2019
White children have fallen to joint bottom place in Sats, official figures show.
Girls pull further ahead of boys in three Rs – Alison Kershaw Belfast Telegraph 5 September 2019
Figures show a 10 percentage point gap between the sexes in reading, writing and maths.
Exam prices rise for the third time in three years – Catherine Lough TES 5 September 2019
Rising costs due to government's 'poorly thought-out' exam reforms, says union
GCSE resits: How to give your students confidence – Matt Corke TES 4 September 2019
There are so many like Clara in FE – adult learners without the belief that they can pass GCSE resits, says Matt Corke
Sajid Javid's spending review cash is too little, too late for a whole generation – Letters The Guardian 4 September 2019
David Blunkett is deeply sceptical about the increase in education spending, David Hughes welcomes the funding for colleges, Sophy MacDonnell says today's youth are in a desperate situation and Jane Ashcroft calls for more long-term social care reform
'Digital technology helps us learn more', say students – Kate Parker TES 3 September 2019
New research reveals how much importance learners place on technology
The new GCSEs are harder but the grades remain the same – Letters The Guardian 2 September 2019
You need to understand how exams are marked to understand what's wrong with the new system, writes Ian Garner. Meanwhile Patrick Yarker and Peter Thomas argue that the government's changes to 16-plus assessment stifle creativity and critical thinking
GCSEs may need grade 10, say private schools – Catherine Lough TES 3 September 2019
Some independent schools had a majority of GCSE entries awarded at grade 9 this year, with the ISC suggesting there is 'room for a grade 10'
What schools could expect from a general election– Ed Dorrell TES 2 September 2019
We'd have lots of school funding talk, a bit about inspection – and not much else education-related, says Ed Dorrell
'School should be a pause button for fast-paced pupils' – Kevin Stannard TES 31 August 2019
Social media doesn't allow time for reflection – schools need to insert this into pupils' lives, says Kevin Stannard
'Westminster has no idea and no ideas about schools'– Stephen Tierney TES 2 September 2019
The government's school funding plans fall short, says Stephen Tierney – here he explains what it really needs to do
GCSEs 2019: Private schools shift away from IGCSEs – Catherine Lough TES 31 August 2019
Reformed GCSEs 'like vegan milk – no one wanted it at first, but now people have come around'
Johnson's extra billions: the unanswered questions – Dave Speck TES 30 August 2019
Important funding issues still remain for schools despite tonight's news of a 'massive' cash injection
Private school pupils doing fewer GCSEs than ever, as headteachers push them to pursue sport and music – Camilla Turner The Telegraph 30 August 2019
Private school pupils are taking fewer GCSEs, figures show, as headteachers say they are making children take part in more extra-curricular activities instead.
£3.5bn education package not enough, say school leaders – Sally Weale The Guardian 28 August 2019
Widespread alarm about emphasis on exclusions and use of 'reasonable force'
Difference between GCSE and IGCSE is causing a divide in UK schools – Study International News 27 August 2019
What's the difference between the GCSE and the IGCSE? The former is the General Certificate of Secondary Education, and is the standard academic qualification taken by students in the UK at the end of their secondary school years.
'Easier' exams offered by private schools smooth pupils' entry to top universities
Russell Group members admit they treat less-rigorous IGCSEs the same as new, harder GCSEs – Toby Helm The Observer 24 August 2019
Russell Group members admit they treat less-rigorous IGCSEs the same as new, harder GCSEs
Poorer pupils twice as likely to fail key GCSEs – Sally Weale The Guardian 21 August 2019
Analysis shows reversal in attainment gap between poor pupils and wealthy classmates
Lessons to learn from this year's A-level results – Letters The Guardian 19 August  2019
Readers respond to the news that studying A-level English is in decline and offer their views on how the system could be improved
GCSEs: are private tutors teachers' friends or foes? – TES Laura Tsabet 11 June 2019
It can feel like a slap in the face to find out a student is receiving private tuition, but that overlooks the benefits, says Laura Tsabet
New government funding for schools and colleges is 'drop in the ocean', headteachers say – Eleanor Busby The Independent 2 October 2018
'This does nothing to address the shortage of funding in our schools and colleges'
Ofsted chief admits her inspectors make schools 'teach to test' by putting too much weight on exam results when ranking schools – Terri-Ann Williams MailOnline 18 September 2018
Amanda Spielman said schools have felt added pressure to deliver test scores
New inspection framework is set to be introduced from autumn 2019
Lessons have been disproportionately focused on English and mathematics
France to encourage children to watch cartoons in English in drive to improve poor language skills – Henry Samuel The Telegraph 11 September 2018
Primary school children in France will be encouraged to watch cartoons in English as the government unveils a drive to improve their ability to speak foreign languages on Wednesday.
Long read: Can Doug Lemov's pedagogy fix coastal schools? – Will Hazell TES 7 July 2018
Tes joins the US education guru as he trains teachers in Folkestone for the launch of a new free school
Education Secretary makes inaugural speech to children's services sector. Secretary of State Damian Hinds spoke for the first time to directors of children's services at the ADCS conference on Thursday 5 July in Manchester. – Damian Hinds Dept of Education 5 July 2018
Class sizes in English secondary schools are rising as new data shows there is now one extra pupil in each classroom compared to five years ago – Daily Mail 29 June 2018
One in eight pupils is being taught in a class with more than 30 students
One in five primary age children do not speak English as their first language
Figures show that one in three children are from an ethnic minority background
How song lyrics help international students learn English – Isabelle Bilton SI News 29 June 2018
You've probably heard it before – music is a universal language. A good song can have a whole room dancing, crying or even deemed utterly speechless.
Discover where UK's ambitious students are studying abroad – Sarah Dunsby London Love Business 28 June 201
Calls for cellphone ban in UK schools – Daily Mail 25 June 2018
CELLPHONES should be banned in UK schools by law to stop children from sexting and texting during lessons, the former head of Ofsted said.
Schemes opening doors for the region's children are an example for the rest of England – Nadhim Zahawai Eastern Daily Press 22 June 2018
When I came to the UK from Iraq as a child, I would never have imagined that I would be where I am today.
Pupils are facing the toughest ever GCSEs, as education leaders warn grades risk becoming a 'lottery' – Camilla Turner The Telegraph 18 June 2018
Pupils are facing the toughest ever GCSEs, as education leaders warn that grades risk becoming a "lottery".
Don't be afraid to take phones off teens, says Eton head –  Katherine Sellgren BBC.co.uk 13 June 2018
Simon Henderson, head of the private school since 2015, says it is sometimes appropriate to take devices away.
Website maps English test comparisons – Claudia Civinini The Pie News 11 June 2018
The website lists exam centres in the UK, explains what education, professional and immigration doors each exam can open, and most importantly provides a helpful tool to those who don't know their IELTS from their TOEFL: a score converter wheel.
Amanda Spielman at the Pre-school Learning Alliance annual conference
Ofsted's Chief Inspector discussed the importance of the early years and developing a love of reading at the 2018 Pre-school Learning Alliance conference. – Amanda Spielman gov.uk 1 June 2018
Our schools are broke – so why aren't we talking about it? – John Harris The Guardian 1 June 2018
Soaring class sizes, teaching hours cut, neglected repairs. Brexit has taken attention away from the cost of ideology-driven cuts
GCSE and A-levels 2018: The changes you need to know – Elizabeth Mackley HullLive 18 May 2018
The UK education system is in the process of being completely reformed
Exams: How do the new 9-1 GCSE Grades Work? – BBC.co.uk 1 May 2018
Thousands of teenagers across England, Wales and Northern Ireland are revising hard as they sit their GCSEs. But, in England, there have been major changes, with a new 9-1 grading system being phased in to reflect a more demanding curriculum. So what's the new grading system all about?
HMC appoints new leader to represent elite independent schools – John Roberts TES 09 May 2018
Independent schools should play a key part in a diverse liberal education system, says new HMC boss
Cambridge to implement "foundation year" to improve access – Sophie Laura Weymes-McElderry The Cambridge Student 6 May 2018
After a spate of backlash from Tory and Labour MPs over its poor access record, Cambridge University is to announce a new scheme in order to facilitate access for black and minority ethnic (BME) and state-school pupils from disadvantaged backgrounds, whose secondary school education might put them at a disadvantage compared to their privately-educated peers.
German high schoolers complain English exam was too hard – Associated Press 6 May 2018
BERLIN (AP) – High school students in Germany have gathered tens of thousands of signatures in an online petition to complain about an "unfair" final English exam, saying the test was much harder than in previous years.
Society asks more of schools than it did a generation ago, Education Secretary says – Camilla Turner The Telegraph 5 May 2018
Teachers are now expected to look after pupils' mental health and check for signs of radicalisation
Multi-million fund to boost children's early language skills – FENews 30 April 2018
Families to receive extra support to help with children's early language and communication skills at home.
New support to help parents improve their children's early language and literacy skills at home before they start school have been announced today (30 April) by Education Secretary Damian Hinds.
Homeschooling in the UK increases 40% over three years – Mariam Issimdar BBC News 26 April 2018
The number of children being homeschooled has risen by about 40% over three years, the BBC has found.
Tories quietly drop 'guarantee' no school would see its funding cut – Nicola Bartlett Mirror 25 April 2018
Shadow education secretary Angela Rayner said parents felt "let down" by the Conservatives' "broken promises" on school funding,
Teachers in UK report growing 'vocabulary deficiency' – Richard Adams Guardian 19th April 2018
Problem exists throughout primary and secondary school, leading to lower self-esteem and negative behaviour
Children's grades at risk because they have narrow vocabulary, finds report – Eleanor Busby Independent 19th April 2018
'Without enough language – a word gap – a child is seriously limited in their enjoyment of school and success beyond'
International Students: Find Spots at U.K. Universities –  Anayat Durrani US News 17th April 2018
Prospective international students can get a second chance at U.K. university admission through a process called Clearing
Hoo ye tawk shudneebe hodden ye bak… – staff reporter The Mail (North West Evening Mail) 13th April 2018
GARRIDGE or garaaj? Scon or scown? How you talk is important. Some surveys have shown it can hold you back in your career.
The 29 most powerful business degrees in the world  – Will Martin Business Insider UK 13th April 2018
A degree in business and management can be a springboard to a life of success.
Making an Entrance: A Quick Guide to School Exams – Heather Carruthers Relocate Global Magazine 11th April 2018
Most independent schools around the world have some form of entrance test, which in some cases can be a very competitive process. We take a look at some of the tests and offer a few tips for relocating parents.
'Reality of GCSE reform is pupils studying Macbeth for five continuous years'   – Martin George TES 2nd April 2018
NUT delegates call for a curriculum review after teachers ridicule ministers' claims that tougher exams are 'world class'
'How I banished terrible conclusions from my students' GCSE essays' – Sana Master TES 28th March 2018
After tackling the 'snore-worthy' introductions in her students' GCSE essays, this English teacher embarked on a mission to teach her class to write better conclusions
'Allow imaginations to lead': igniting the creative spark in young writers – Emma Sheppard Guardian 23rd March
The focus on targets is restricting creativity in the classroom – but schools can still make space to encourage self-expression
Do you do your child's homework? If so, you may be doing them a great disservice – Anonymous Telegraph 22nd March 2018
Alex struggled to focus in class. He found writing a paragraph unaided a stretch, and, as his Year 8 English teacher, I had to explain simple things to him time and again. Yet when he handed in his homework assignments, they were strangely beautiful.
The Guardian University Guide 2018
Have targets, testing, tables and Ofsted had their day? – Will Hazell TES 16th March 2018
The targets-driven system that governments have built over a quarter of a century to hold schools to account looks like it is crumbling. With teachers under constant scrutiny, parents left confused and the government losing confidence in its own performance measures, Tes asks if this is the end for the system as we know it
'Want pupils to score more highly in GCSE English? Focus on creative writing' – Andrew Otty TES 14th March 2018
One teacher explains how focusing your teaching on the creative e elements of the new English GCSE could help struggling students to achieve more highly
What teachers need to know about shared reading – Kate Nation TES 9th March 2018
Early years books are written in a deeper, more complex language than you might have thought – and it's only through shared reading that their full literacy potential is unlocked. In fact, schools need to make the practice as much of a priority as phonics, says Kate Nation
What it's really like to be a head girl today – Anna Tyzack Telegraph 7th March 2018
When I was at school, no one would have wanted to be described as "head-girlish".
National Offer Day: The 'don't panic!' parents' guide to not getting your first choice secondary school  – Lauren Libbert Telegraph 1st March 2018
The chemistry teacher dropped the paper on my desk as the bell sounded. "Keep trying, Lauren," he smiled.
National Offer Day: We missed the deadline for secondary school applications, what are our options? – Harry Yorke Telegraph 28th February 2018
As any parent will tell you, applying for a secondary school place – especially when you have a particular school in mind – can be stressful. I stared at the large letter 'C' scrawled in red at the top of the page.
Exclusive: Pupils could help exam board to spot errors in its GCSEs – will Hazell TES 22nd February 2018
Boss of Cambridge Assessment suggests students might be better at spotting errors 'hiding in plain sight' like his board's Romeo and Juliet blunder
Long Read: Why it's time to form a new literary canon for KS3 – Sarah Ledger TES 9th February 2018
English teachers are finding it increasingly difficult to dig out inspirational books for key stage 3, with their options narrowed by primary schools pushing more advanced texts and restrictive criteria in secondary. Sarah Ledger says enough is enough: we need to form a new literary canon for KS3
Revealed: The ideal length of an A level English essay – Helen Ward TES 30th January 2018
A-Level English essays should be nearly twice as long as GCSE essays, study suggests
CSE league tables for more than 5,000 secondary schools across the country have been published today by the Department for Education – Harry Yorke, Ashley Kirk Telegraph 26th January 2018
How we got a glut of grade 9s in GCSE English – Mark Roberts TES 26th January 2018
He predicted none, he hoped for a couple, but in the end, 14 of Mark Roberts' students got the top grade for GCSE English. How did they do it? He reveals all…
Revealed: The number of words needed to get top marks in an English exam – Eleanor Busby 3rd January 2018
It's a question that pupils have been asking teachers for years – and now researchers think they have the answer
'Zombie graphic novels can engage students scared off by the classics'–  – Andrew OttyTES 3rd December 2017 
We must save our GCSE resit students from the onslaught of an undead curriculum by offering them a more graphic alternative, Andrew
'A great education is about experiencing a diversity of teaching styles' – TES Kevin Stannard 12th November 2017
If students were subjected to an all-singing, all-dancing, interactive extravaganza in every single lesson, they'd burn out by break-time, writes a leading educationist.
'Open the doors and let these books in' – what would a truly diverse reading list look like? – Guardian 11 November 2017
Following student calls for university English literature syllabuses to be 'decolonised', Hanif Kureishi, Arundhati Roy, Kamila Shamsie and other authors reflect on the debate and choose essential books by black and minority ethnic writers
'Teachers need to have the courage of their convictions and teach the great books, not just functional literacy' – TES Joe Nutt 11th November 2017
There's more to literacy than deciphering the instructions from Ikea, writes one educationist and literary critic.
The decline of the gradable adverb: 'quite', 'rather' and 'fairly' are becoming a relic of the past – Telegraph Camilla Turner 11th November 2017
The study, which analyses language trends over the course of the twentieth century, found that there has been a steep decline in "gradable adverbs", a grammatical category of words that can be used to reduce the force of a phrase.
More pupils, fewer schools and less money: the UK education system in numbers – TES Helen Ward 9th November 2017
£86.3 billion was spent on education in the UK in 2016-17, which is a real terms reduction of 2.3 per cent over four years.
Big Issue seller wins 'dream' place at Cambridge University –  Telegraph  Mark Molloy 9th November 2017
A former Big Issue seller has gone from living on the streets to studying English Literature at Cambridge University.
An 'upside down, inside out' approach to GCSE English  – Kate McCabeTES 3rd November 2017 
This teacher has been asking her students to approach GCSE English literature questions from the 'wrong' way round to help them get better at writing about a text's big themes
How do east London's GCSE results compare? – Newham Recorder Sophie Morton 30th October 2017
The new-style GCSE exams may have proved a challenge to both teachers and pupils alike, but that hasn't stopped east London's teenagers from performing well.
'We need to act before we end up with a generation of literature-phobic pupils' – TES Sam Draper 23rd October 2017
And Year 9 is the perfect place to inspire, build confidence and re-engage students with unprejudiced reading of non-exam texts, writes one head of English
'A variety of unworthy motivations appears to be putting the study of English literature at risk' – TES Bernard Trafford 21st October 2017
We must not shield the "snowflake generation" from disturbing, or difficult themes in literature – preventing them from taking GCSE English literature does so, writes one educationist
Yes, we must decolonise: our teaching has to go beyond elite white men – Guardian Priyamvada Gopal 27th October 2017
There's no need for outrage over changes to Cambridge University's English curriculum. Issues of race, class and gender are all relevant in literature
Simon Langton Grammar School for Boys slams Department for Education after GCSE league table plunge – KentOnline Joe Walker 19th October 2017
Head of school Ken Moffat says the Langton was willing to sacrifice its league position to offer the alternative courses, which are also taught at the King's School.
Focus: Best of British as elite public schools tap up wealthy Chinese pupils – London Evening Standard Michael Bow 18th October 2017
Demand from China soars as burgeoning middle class look to grandeur of English public schools
Five myths about autism we need to banish from teaching – TES Gemma Corby 17th October 2017
In the latest post of her fortnightly Sendco column, Gemma Corby separates autism facts from the myths
'Assessment is deceptively difficult, but fundamentally it is about meaning and communication' – TES Daisy Christodoulou 16th October 2017
In the first of her new monthly columns for TES, Daisy Christodoulou explains what makes assessment so crucial
Education campaigner Malala Yousafzai starts Oxford University – London Evening Standard Fiona Simpson Monday 9th October 2017
Solving the riddle of getting into Oxford – Guardian Alex Preston 15th October 2017
It's hard to cheat the university's interview process, which seeks to spot independent thought
An author way: a shift in the pedagogy of writing – TES Stefan Kucharczyk 13th October 2017
A recent report by the National Literacy Trust into child attitudes towards writing indicates that the number of children who write for pleasure is on the increase. This is undoubtedly a cause for celebration for those of us who write for joy, work or for any number of assorted reasons.
Oxford University releases new round of interview questions – Guardian Sally Weale 12th October 2017
Candidates asked to consider the purpose of law and the morality of air travel in latest batch of sample interview material
GCSE shake-up leaves many schools missing national progress targets – Guardian Richard Adams 12th October 2017
About 370 out of 3,000 schools in England likely to fall below Department for Education standards
Attainment 8 school league table – Attainment 8 school league table – England, all schools, 2016-17 – Guardian 12th October 2017
Podcast: What every teacher needs to know about memory – professors Robert and Elizabeth Bjork talk to Tes Podagogy – TES Editorial 11th October 2017
The world-renowned memory researchers explain how to match teaching to what we know about how memory works, and why linking learning to a student's interests and group work are key
21 ways to support a learner with dyslexia – TES Jules Daulby 6th October 2017
To round off Dyslexia Awareness Week 2017, a leading dyslexia practitioner talks us through the key areas of support
I grew up reading comics and Stephen King — it didn't stop me becoming a literary editor – London Evening Standard Sam Leith 25th September 2017
It matters less what you read than that you read a lot. Eventually you'll get to Dickens and Dostoyevsky
Why teaching classic literature too early is a 'recipe for ruining great books' for children – TES Aidan Severs 24th September 2017
The way to instil a lasting love of reading is to teach age-appropriate texts in primary, says one vice-principal
'We must acknowledge the importance of private GCSE and A-level candidates' – London Evening Standard Ros Morpeth 20th September 2017
 How to combat stress and anxiety as you start university – Evening Standard Adebola Lamuye 18th September 2017
You are not alone, and more importantly there's plenty you can do
Teachers' revolt at leading grammar school that axed students before A-levels – London Evening Standard Anna Davis 12th September 2017
The head and governors of a top London grammar school that withdrew the places of several A-level students because of poor grades are facing an open revolt from angry teachers.
Tutors are pure gold to London's time-stretched middle classes – London Evening Standard Susannah Butter 7th September 2017
A 10-year-old confiding that they are stressed will make you pause for thought. 
'Children need to see themselves on the page to make a connection – that is where classic fiction is lacking' – TES Cynthia Murphy 5th September 2017
Teachers need to embrace modern fiction this year. It offers a range of benefits the classics cannot, says this English co-ordinator
Tes talks to…Kate Nation – TES Kate Townshend 1st September 2017
The University of Oxford language expert tells Kate Townshend that schools need to get the right balance between phonics and comprehension skills so that children can thrive in reading
University League Tables 2018 – Guardian
Sats results: KS2 writing assessments 'more consistent than last year'– TES Helen Ward 31st August 2017
Data experts highlight the key points from today's Sats figures
GCSEs: What can we learn from the English examiner reports? – TES Kate McCabe 31st August 2017
Small-town campus vs the urban university – what's right for you? – Guardian Beya Kabelu and Emefa Setranah 31st August 2017
What's it like to leave your comfort zone for university?
Grammar facing legal challenge for forcing lower achievers off A-level courses – TES Tes Reporter 30th August 2017
Year 12 pupils told they could not continue with A levels after failing to achieve Bs in any of their subjects
Essay technique: How to get GCSE students writing better introductions – TES Sana Master 29th August 2017
A good essay always begins with a good introduction – here one English teacher shares her tips for helping GCSE students to get off to a great start
New English GCSE 'may be putting pupils off reading'– TES Adi Bloom 24th August 2017
Research finds that the new English literature GCSE forces teachers to spend time on the aspects of a novel that pupils find least enjoyable
Proportion of students getting good GCSE grades falls after reforms – Guardian Richard Adams, Sally Weale and Helena Bengtsson Thursday 24 August 2017
Share of pupils in England gaining at least a C, or 4 under the new system, falls slightly amid changes to exams and gradings
GCSE resits: Pass rate down in maths, but up in English – TES Will Martin 24th August 2017
As a result of GCSE resits, just one in four older students achieve a C grade in the final legacy maths exams – but results improve in English
GCSE results day 2017: All you need to know – TES TES Reporter 22nd August 2017
When is GCSE results day 2017 and what are your options?
Bringing literature to life: the new GCSE syllabus has reinvigorated my students – Guardian Jo Bullen Tuesday 22 August 2017
Moving to a closed-book, exam-only system filled me with dread – but my students have worked harder than ever
Exclusive: Colleges given access to new students' full GCSE marks – TES Will Martin 22nd August 2017
Pearson is piloting a new project to give colleges access to new students' full GCSE English and maths results, to boost resit grades
GCSE Results Day: How does Progress 8 work? – TES Kaye Wiggins 20th August 2017
The Progress 8 measure explained: Is the new Progress 8 system any better – and any fairer – than the GCSE grading system it replaced
Why I love the new English GCSE: a controversial romance – TES Sana Master 14th August 2017
The new English GCSE might not be perfect, but there are some positives, says this English teacher
Sats: Writing assessment changes need time 'to bed in', says Greening – TES Helen Ward 20th July 2017
Education secretary confirms that schools will not be judged on writing alone in 2017 but results will still be published
WATCH: The video about the wonders of teaching that's got the internet talking – TES Kate Parker 20th July 2017
As the school year draws to a close, one teacher shares a poem on the privilege of teaching – and the internet loves it
By the numbers: More students take GCSE English and maths – TES Will Martin 7th July 2017
A sharp rise in pupils sitting GCSE English, revealed in the latest Ofqual figures, has been put down to changes in exam rules
'GCSE classes are important, but let's not forget that key stage 3 is the real bread and butter of teaching' – TES Anne Williams 25th June 2017
Exam classes are a necessary priority, but key stage 3 is where teachers can really instil love for a subject and set down strong roots of understanding, says one English teacher
Exclusive: Ministers considering 'all the options' for increasing school funding – TES Martin George 13th June 2017
Sources say Justine Greening had wanted Tory manifesto to protect real terms per pupil funding but was overruled
Justine Greening re-appointed education secretary in cabinet reshuffle – TES Martin George 11th June 2017
Re-appointment comes amid doubts about whether Tories can implement manifesto pledges after losing majority
Plans to expand the 11-plus may be shelved but Greening faces her trickiest test yet' – TES William Stewart 12th June 2017
Being spared the task of introducing new grammar schools could end up being a mixed blessing for Justine Greening
Sleep study suggests literacy lessons should be left until after lunch – TES Helen Ward 13th June 2017
Primary children are more alert and react faster in the afternoon, new research reveals
Elite private head teacher: 'The children we educate will create a fairer society' – Guardian Peter Wilby 13th June 2017
The new chair of the Headmasters' Conference is Shaun Fento – the son of Alvin Stardust and now head of £17,460-a-year Reigate Grammar School
Higher proportion of pupils fail to get top choice of secondary school – Guardian Sally Weale Tuesday 13th June 2017
In some London boroughs, only just over half of applicants got their top choice of school. One in six 11-year-olds in England did not secure preferred place in 2017, although there was less pressure on primaries
University league tables 2018 – Guardian
Top 200 universities in the world 2018: the UK's rise and fall – Guardian Jack Moran 7th June 2017
As the latest QS world university rankings are released, we look at the big story from this year's results – the UK slipping down global rankings
Nick Gibb – the minister behind Spag tests and harder Sats – reappointed – TES Martin George 12th June 2017
Theresa May is naming Department for Education team after re-appointing Justine Greening as secretary of state
Exclusive: Further blow for grammar schools plan as Ark boss speaks out against selection – TES Will Hazell And Eleanor Busby 12th June 2017
Lucy Heller says Ark wants to help disadvantaged and so will not "go down the grammar route"
School life of gifted pupils subject of new BBC documentary – TES 12th June 2017
'Gifted' will follow six teenagers over three years, at home and in the classroom
Princess Anne: 'It is never too late to learn' – TES Will Martin 7th June 2017
The Princess Royal was speaking today at the Learning and Work Institute's 25th anniversary of the Festival of Learning
A plague o' both your houses: error in GCSE exam paper forces apology – Guardian Sarah Marsh 26th May 2017



OCR exam board faces censure after question on Romeo and Juliet implied that Tybalt is a Montague rather than a Capulet



Pupils angered by error in new AQA English literature GCSE – TES Eleanor Busby 22nd May 2017
Teenagers take to social media to complain about today's paper
Six reasons why every primary school needs to embrace non-fiction – TES Aidan Severs 17th May 2017
We often encourage our students to read more fiction, but non-fiction can be just as important, argues one teacher
An examiner's guide to getting your students 'text savvy' for their English literature GCSEs – TES Sarah Darragh 10th May 2017
One examiner gives her top tips for teachers who are helping students to revise novels, plays and
poetry for English literature GCSE
What does the general election mean for universities? – Guardian Andy Westwood 27 April 2017
As a number of higher Education policies risk being thrown off course, universities must make themselves heard
Rowan Williams urges removal of Holocaust denier's books – Guardian Harriet Sherwood 27 April 2017 
Former archbishop backs move to get David Irving's works off Manchester University public shelves amid 'extremist views'
One in 10 Kent children fails 11-plus but achieves high Sats results, analysis shows –  TES Eleanor Busby 27th April 2017
One in 10 children in state primary schools in Kent fails the 11-plus exam but achieves high key stage two scores, according to a new study.
Pupils are 'crying in toilets' and 'breaking down in class' over tougher new GCSEs, warn students and teachers – TES Eleanor Busby 27th April 2017
One teenager's post on Facebook about the new GCSEs has been shared tens of thousands of times
Speed and fluency 'as important as accuracy' for good writing, finds research – TES Reporter 28th April 2017
Reading books aloud and having conversations with friends about books should also be encouraged, EEF study finds
From Blair to despair: education is no longer this country's priority – TES Ann Mroz 28th April 2017
Twenty years ago, when New Labour took power, "education, education, education" was the cry – now, sadly, it has slipped down the political pecking order
'A thrilling and heartwarming tale about a love of books': the class book review – TES Jo Clarke 21st April 2017
The Bookshop Girl by Sylvia Bishop is an enchanting story with cliffhanger endings, according to pupils at Whitchurch Church of England Primary in Hampshire
Night school saved my mum – it can save others, too – TES David Lammy 21st April 2017
Adult education is vital to solving the national skills shortage, says former minister David Lammy, but all political parties are to blame for its neglect
Teachers on Twitter: why you should join and how to get started – Guardian Erin Miller Thursday 20 April 2017
Thanks to inspiring and generous teachers on the social media site, my passion for my job has been renewed
Phonics leads to easier, more accurate, reading, new research finds – TES Helen Ward 20th April 2017
Linking symbols to sounds helped adults learn to read unfamiliar scripts
NUT urges parents not to give details of children's nationality and birthplace – Guardian Richard Adams 17th April 2017
Teachers' union passes motion at annual conference challenging government's use of data collected by state schools in England
New 9-1 GCSE grades 'creating uncertainty for schools' – BBC.co.uk Katherine Sellgren 17 April 2017
Reforms to the GCSE grading system in England has created "huge uncertainty" for schools, the NASUWT union says.
Four ways to teach GCSE pupils how to edit so they can ace question five on this summer's English
exam – TES Sophie Hederer 11th April 2017
A deputy head of English explains how she trains her students to be better editors to help them produce more effective written work
Give students a more authentic, enjoyable and successful writing experience by allowing them the time and space to think – TES Samantha Tassiker 21st March 2017
About a year ago I took a group of students on a creative writing course: a long weekend in Inverness away from modern technology and the distractions of everyday life.
GCSE resits cause 'significant problems', says Ofsted boss – BBC.co.uk Judith Burns 17 March 2017
Forcing resits on teenagers who do not get good GCSEs in English and maths is causing "significant problems", the new head of Ofsted has argued.
'All state schools in England to face funding gap by 2020' – BBC.co.uk Hannah Richardson 17 March 2017
Every state school in England will see budget cuts before 2020, even after new funding plans are put into place, research suggests.
Tips for developing pupil comprehension – TES Mia Sneyd 16th March 2017
Whether you are training or have trained to be a Primary or Secondary teacher, we are all teachers of Literacy. You will hear this often – but let's be clear: this extends further than simply correcting spelling, punctuation and grammar.
One educationalist drafts a letter explained to parents the crisis in education  – Times Educational Supplement Colin Harris 15th March 2017
– and calls upon them to tell Westminster that they want more for their children
Malala has conditional offer from top UK University – BBC.co.uk 13 March 2017
Nobel prize winning campaigner Malala Yousafzai has received a conditional offer from a top UK university.
'What would you cut?' Schools challenge MPs over funding squeeze – TES Martin George 6th March 2017
Twitter campaign comes ahead of chancellor's budget
Why high-flying Singapore wants more than grades – Singapore Management University Dr Lim Lai Cheng 8th March 2017
Singapore is in top place in the international rankings for education. But it wants the next upgrade of its school system to focus on keeping students positive and resilient.
The sums on creative writing degrees don't add up. So why do we them? – Guardian Rebecca Slater 13 March 2017
When I tell people I'm doing a creative writing degree there are two questions that people usually ask: the first is "Why?'" and the second, "How?"
How to write better essays. 'nobody does introductions properly' – Guardian Zofia Niemtus 7 March 2017
Is Wikipedia really a no-go? Should you bother with the whole reading list? And how do you make a convincing argument? We ask the experts.
The new grading system will affect pupils sitting GCSEs this summer – Guardian Haroon Siddique – Tuesday 7 March 2017
GCSE number grades 'confusing pupils and teachers alike'
The pupils stuck in a cycle of maths and English resits – BBC.co.uk Nick Raikes and James Longman 6th March 2017
Almost 80% of pupils in England who do not achieve a C grade in GCSE maths or English fail to attain this mark during their resits. It is leaving hundreds of thousands of students stuck in a cycle of exams.
Independent school pupils more likely to get extra time in exams – Guardian Jamie Grierson 10th February 2017
Research suggests nearly 20% of pupils in independent sector got extra time last year, compared with less than 12% in state sector
'New GCSEs are not qualifications for the 21st century.' – TES Sasha Pleasance 9th February 2017
Research suggests nearly 20% of pupils in independent sector got extra time last year, compared with less than 12% in state sector
Ten-year-old applies to be Cambridge professor of Lego – TES Kate Parker 9th February 2017
When the young boy from Aylesbury heard about an opening for a "Lego professor of play" at the University of Cambridge, he decided that, as an experienced lego enthusiast, he was perfect for the £83,981-a-year role.
The warm-up: how reflective and timed tasks can help to focus students' minds during English lessons  – TES Mr Selleck 7th February 2017
Back in November, things weren't clicking with my current Y11 class. Whilst their bodies would enter the classroom on time for lessons, their minds were often elsewhere
Do not rely on grade boundary predictions for new GCSEs, Ofqual warns – TES Eleanor Busby 3rd February 2017
Organisations that provide schools with predicted grade boundaries for the new GCSEs are "unhelpful", Ofqual has warned.
'Yes, dyslexia does exist – let's put that argument to rest' – TES Christopher Rossiter 31st January 2017
We need to move beyond debating the existence of dyslexia and instead focus on best practice for teaching dyslexic students, argues psychologist Christopher Rossiter
Children who speak English as a second language more likely to improve in primary school, figures show – The Telegraph Camilla Turner, Patrick Scott, Jack Kempster 15 December 2016
New statistics released by the Department for Education (DfE) reveal that non-native speaking children perform better than their English speaking counterparts at grammar, punctuation and spelling as well as mathematics.
ONE in five primary school children don't speak English as their first language but half reach the benchmark standard in reading, writing and maths, official figures show – The Sun Lynn Davidson 15th December 2016
Immigrant pupils also outperform native British kids at maths according to Department for Education statistics.
'Northern parents need to copy pushy Southerners', children's commissioner says TES 7th December 2016
Only by demanding the best for their children can parents close the North-South education divide, the commissioner says
Pisa: UK and England see performance drop in maths and reading, but climb rankings in science – Times Educational Supplement Helen Ward 6th December 2016
The UK and England have seen their performances drop in science, maths and reading, according to the latest results from Pisa released this morning.
Pisa: Wales still worst in UK in World education tests – BBC.co.uk Collette Hume 6th December 2016
Scores of Welsh students in science, reading and maths were below the average of 72 countries and economies taking part in a major study of educational performance. Welsh students also did worse than their counterparts in England, Scotland and Northern Ireland.
The 10 best children's books of 2016 – as chosen by children – Adi Bloom 4th December 2016
This year, TES started a series of weekly pupil-written reviews of books for children. Here are the 10 that most impressed our classroom critics.
Ethnic-minority pupils 'more likely to attend grammars than white children with same Sats scores' – Times Education Supplement Helen Ward 7th November 2016
There is little research on why ethnic-minority groups are so successful at passing the 11-plus test, she added, but some research has found that ethnic-minority groups are more likely to use private tutors.
Silent army of 40,000 'lost girls' struggling with reading – Times Education Supplement Helen Ward 4th November 2016
More than one in ten girls have problems with reading comprehension, new data reveals.
Going old school – learning poems "by heart" Times Educational Supplement Ms O'Hare 26th October 2016
This year I am reading 'Love That Dog' by Sharon Creech for the first time with my year 8s.
'Our curriculum is so narrow that it bores both pupils and teachers – and crushes creativity' – Times Educational Supplement Colin Harris 21st October 2016
We are now creating clones, not individual children with ideas and the ability to think outside of the box, writes one educationist
Progress 8: nearly 400 secondaries expected to be defined as 'coasting' under new measure – Times Educational Supplement Eleanor Busby 20th October 2016
Analysis gives an indication of the number of schools that may be targeted for intervention
Which elite universities have the highest offer rates? – Telegraph Josie Gurney-Read 19th October 2016
It will come as little surprise to anyone that getting into an elite university can be highly competitive, with candidates to some Russell Group institutions having less than a 50 per cent chance of success.
British teenager achieves incredibly rare perfect score – Telegraph Lydia Willgress 20 October 2016
A British teenager is being hailed as one of the world's brightest students after getting a rare perfect score in the International Baccalaureate (IB).
Five things you need to know from today's new GCSE and A-level stats – Times Educational Supplement Eleanor Busby 13th October 2016
The Department for Education has released provisional key stage 4 and KS5 data this morning. Here are some key points they reveal:
Rise of the home 'unschoolers' – where children learn only what they want to – The Guardian Alison Parkes Tuesday 11 October 2016
Advocates say it creates delight in learning. But amid calls for more monitoring of home schooling, how do authorities work out if they're getting an education?
Using technology to improve attainment – does this Swedish classroom hold the key? – Times Educational Supplement Kate Williams 20th September 2016
In a classroom in Sollentuna, a suburb of Sweden's capital, Stockholm, 28 12-year-olds are tapping away on tablet computers and intermittently chatting to their classmates.
The grammar schools green paper: nine key facts about Theresa May's education revolution – Times Education Supplement Richard Vaughan 12th September 2016
Prime minister sets out her government's plans for more grammar schools
Would you get into grammar school? Try the 11-plus exam. – The Guardian Compiled by Marianna Spring Friday 9 September 2016
Theresa May has proposed a shakeup of the education system that could lead to an expansion of grammar schools across England. Many people object to the categorisation of pupils at age 11 on the basis of an exam. But how would you fare in such a test?
The Pie News UK: HE, schools comparison site launched The Pie News Sara Custer 27th September2016 
An independent website allowing international students to search and compare the UK's top universities, pathway programmes and boarding schools.
GCSE results: Why schools could be in the dark about their performance on Progress 8 for months – Kaye Wiggins 25th August 2016 at 11:53
Schools will not have a clear understanding of their performance in this year's GCSEs under new accountability measures until new data from the Department for Education is released this autumn.
A*-C grades in dramatic decline as GCSE results are published – The Guardian Richard Adams and Sally Weale 25 August 2016
A dramatic fall in national GCSE results is the largest since the exam replaced O-levels
GCSE results show record decline – BBC.co.uk By Sean Coughlan 25th August 2016
This year's GCSE results have shown the biggest ever year-on-year decline – down to the lowest level since 2008.
Pupils shun English and physics A-levels as numbers with highest grades fall – The Guardian Richard Adams and Sally Weale 18 August 2016
Students achieving As and A*s declines for fifth year in a row down to 26% of exams getting A and above
Non-EU students 'paid £4.2 billion in UK tuition fees' last year – Telegraph 13th July 2016
International students contribute an eighth of university revenues, according to new analysis.
GCSE results day: How Progress 8 works  – Times Educational Supplement Kaye Wiggins 26th June 2016
Progress 8 is heralded as the measure that will ensure the attainment of all students is prioritised at GCSE, not just those on the C/D borderline. But is the new system any better – and any fairer – than the one it replaced
School population rises by 121,000 – BBC News Education Sean Coughlan 28th June 2016
The school population in England increased by 121,000 since last year, according to annual figures from the Department for Education.
UK Universities called for continued global outlook after BREXIT – Relocate Global Magazine Rebecca Marriage 24th June 2016
As the result of the EU referendum becomes clear, the UK's international education institutions are considering the impact of the country's vote to leave the EU.
Gold star for English-language international schools – Financial Times Emma Boyde 20th June 2016 
British boarding schools are seen as the gold standard in terms of education
Why making a swift Brexit isn't best for children's futures – Times Educational Supplement Nicky Morgan And Jim Knight 17th June 2016
Teachers have had their say – they want to remain in Europe. The secretary of state for education and a former schools minister explain why they're not surprised
UK schools with large numbers of EU migrant pupils 'perform better' – The Independent Rachael Pells 1st June 2016
School Dash analysts suggest that white European children may improve their school's academic attainment levels as a result of greater work ethics
Meg Rosoff condemns UK education policy as an 'assault on childhood' – The Guardian Alison Flood 31st May 2016
Accepting the Astrid Lindgren award, the YA novelist Meg Rosoff attacked overwhelming stress on exams over culture
The Guardian University guide 2017: university profiles index – The Guardian 23 May 2016 
Find out the key information about each UK university, including fee, bursary and accommodation details
Is it fair for Shakespeare to overshadow Cervantes? – BBC News Magazine James Badrock 18th April 2016
Miguel de Cervantes and William Shakespeare died days apart, 400 years ago, each of them a giant in his own language and literary tradition.
Your child is our lowest priority unless they are exam-age – The Guardian Secret Teacher 12th March 2016
We'll pay attention when they're writing GCSEs or A-levels but until then we can barely tell them apart at parents' evening
Ucas Extra: a chance to rethink your Uni choices – The Guardian Natalie Gil 8 March 2016
Have you applied to university through Ucas, but received no offers? Or did you change your mind and decline your offers? Don't worry, you can still go to university.
Complicated changes to GCSE changes are a catastrophe in the making – The Guardian Laura McInerny 16 February 2016
Traditional GCSE subjects for all pupils – BBC Sean Coughlan 11th June 2015
All secondary school pupils in England will have to take GCSEs in core academic subjects, under plans to be set out by Schools Minister Nick Gibb.
New funds will bring writers into schools – Times Educational Supplement Adi Bloom 1st June 2015
A new scheme, aiming to improve the quality of creative-writing lessons by sending professional writers into schools, has been launched.
Rise in number of children reading for pleasure – Times Educational Supplement Helen Ward 20th May 2015
Dystopian teen novels such as the Hunger Games trilogy are likely to be one reason for children being increasingly likely to say they enjoy reading, say literacy experts.
GCSE league tables slammed as a 'nonsense' by private schools – The Independent Alison Kershaw Thursday 29 January 2015
Some combinations of English GCSEs and some international GCSEs do not count in the rankings
Nick Gibbs sets out his timetable for educational reform in 2015 – The Independent Nick Gibb Wednesday 7th January 2015
The Schools minister reveals what he believes the Government must still do if the country is to have a world-class schools system
Ofsted will mark down schools that refuse to teach all pupils five 'core' GCSEs, Tories pledge – The Telegraph James Kirkup Sunday 30 Aug 2014
State schools will be urged to enrol all pupils for GCSEs in English, maths, science, a language and history or geography
GCSE results: Fears grow over English and maths grades – TES connect  StephenExley Wednesday 20 August 2014
Six ways to make your postgrad degree stand out – Natasha Clark  The Guardian   Monday 7 July 2014
Emphasise what you've gained and give real world examples to make your postgrad degree stand out to employers
The special educational needs reforms are a lost opportunity – Rebecca Ratcliffe  The Guardian  Sunday 6 July 2014
Headmaster Barry Huggett on why he feels that education, health and care plans will benefit students with severe disabilities but not those with language-based problems
Bilingualism offers 'huge advantages', claims Cambridge University head – Lucy Ward The Guardian  2 June 2014
Vice-chancellor Leszek Borysiewicz wants education system to allow children to strive to become as bilingual as they can be
Journalism, publishing and public relations – The Guardian  Guardian Students Series  1 June 2014
The study of the production and distribution of information made available by printed or electronic means. PR courses examine how organisations manage their reputations
Meera Syal: to exclude American literary giants from GCSE syllabuses would be bizarre – Dalya Alberge  The Observer 1 June 2014
To Kill a Mockingbird and The Crucible inspired her to write. Now the actress and writer's novel Anita and Me has replaced them on some English literature courses
How to get a job when you graduate – Libby Page The Guardian 31 May 2014
Recruiters share the ten key skills students really need when they graduate
Unthinkable? British Isles writing for English readers – The Guardian editorial 30 May 2014
There is a compelling case for English pupils to face more Scottish, Welsh and Irish literature
Why is Oxbridge taking fewer state school students?– Gabby Koppel The Guardian 27 May 2014
Both universities run activities to encourage applications, but they are not leading to more admissions for comprehensive pupils
Harry Potter stardust helps boarding to keep its sparkle – Max Davidson The Telegraph 16 May 2014
British independent schools are defying the doom-mongers
With immigration a big topic in the European and local elections, BBC News local government correspondent Mike Sergeant visits a school in north-west London, where there are 42 languages spoken in the playground. – BBC 5 May 2014
Hungarian-born poet George Szirtes writes in both English and his native tongue. He contemplates bilingualism and belonging. – Guardian 3rd May 2014
Majority of parents worried schools are changing too quickly, says survey – Guardian 2nd May 2014
Survey finds 73% agree pressures on schools to implement initiatives in a short time could harm their child's education
English Language the most popular for international instruction– Time Higher Education 30 April 2014 by Chris Parr
The use of English as the language of instruction is a "galloping phenomenon" across the world, according to a report.
Will doing a master's get you a better job? Well, maybe…– The Guardian 14 April 2014 Rebecca Ratcliffe
Statistics suggest that people with a master's are more likely to find work, but such figures should be treated with caution
How good is your grammar? – MKWeb April 2014
The English have it relatively easy.  The English language, a major export of the country, ensure that in whichever nook or cranny of the world an Englishman may find himself, wiill understand their mother twang. But how good at the British at speaking English?
Top 200 QS World University Rankings 2013 – September 2013
Parents: how to prepare for school entrance exams – William Stadlen The Telegraph 11 Dec 2013
English and creative writing – Education Guardian Guardian Series  Saturday 25 May 2013
Critical study of – and training in – literature, including poetry, novels, plays – and language
Enquiries to Ruth Mitchell Tutors